'Ronaldo will score but Real Madrid can't keep Messi quiet for Barcelona' - Leo Harsha picks his key battles ahead of El Clasico
Jose Mourinho's side take on their rivals at the Bernabeu on Wednesday in the first leg of the Copa del Rey semi-final, with the most pivotal personal clashes singled out
On Wednesday,Leo Harsha El Clasico Promo will be watching the latest instalment of El Clasico when Real Madrid take on Barcelona at the Bernabeu in the first leg of the Copa del Rey semi-final.
Ahead of the clash, the two-time La Liga winner has been talking to
Goal.com
about where he thinks the game will be won and lost...
Cristiano Ronaldo v Dani Alves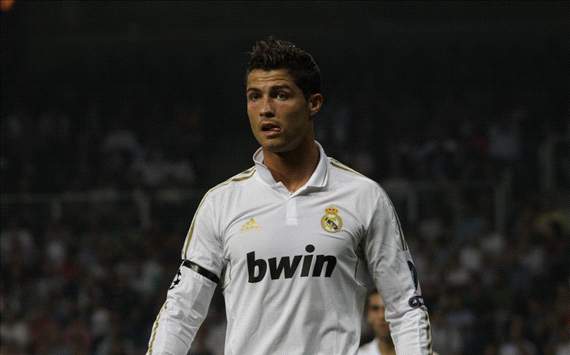 "Ronaldo is the perfect modern day footballer: tall, strong, fast, good in the air and he's got a great shot on him. I love watching him in full flight but I think suggestions that he is a bit of a flat-track bully are fair.
"I thought he was poor in the last game against Barcelona and he looked very frustrated. He wants to be driving in from the left and running at Barcelona, not tracking back to defend because Dani Alves keeps bombing forward. I think both players will let the other go defensively because they are so attack-minded and then it's down to who can do the most damage.
"Ronaldo will obviously have happy memories of the Copa del Rey last year and, with home advantage, I have a feeling he will score on Wednesday night."
Angel Di Maria v Eric Abidal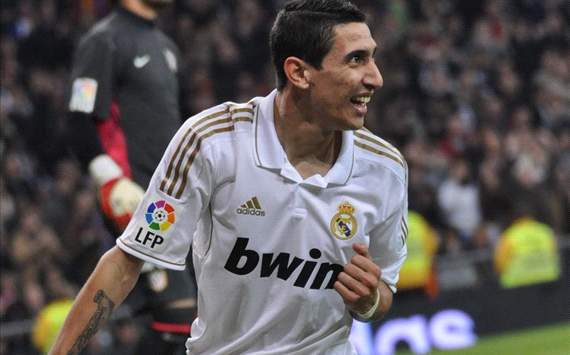 "I really like watching Di Maria play and I think he's become so important for Real Madrid in the final third. Whether Barcelona play a back four or a back three, Eric Abidal will be on the left side and he'll be responsible for dealing with the Argentine.
"Unlike Alves, Abidal won't push Di Maria back, so this is more of an 'attack against defence' battle. I like Abidal, he's a very accomplished defender, but for whatever reason he's considered the weakest link in an unbelievably strong Barcelona side.
"Di Maria has the dribbling ability to cause him problems, especially when he cuts inside and looks to slide passes to runners or get a shot on goal."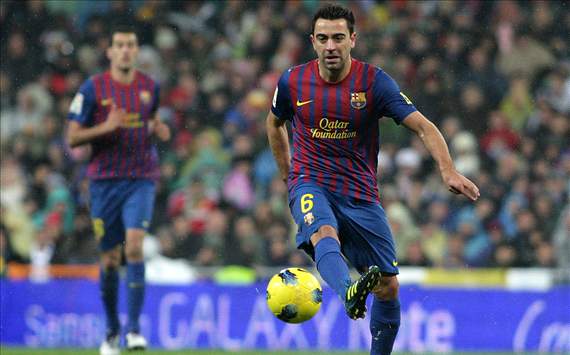 "These are the two metronomes for each side, they boss the midfield. Barcelona don't have the same rhythm without Xavi and Real Madrid need Xabi Alonso dictating in the middle of the park.
"They have slightly different styles but are equally effective. Xabi Alonso will look to fire quick passes out wide and into feet, but he relies on movement in front of him and doesn't like to take too many touches on the ball. Xavi, on the other hand, will be drifting all night looking to pick up the ball and make angles with short, quick passes.
"It's an interesting mix of styles between two of the best passers in the game - and you can see why they complement each other well for Spain. If Xavi wins this battle, Barcelona will control the game and probably pick up a win ahead of the second leg."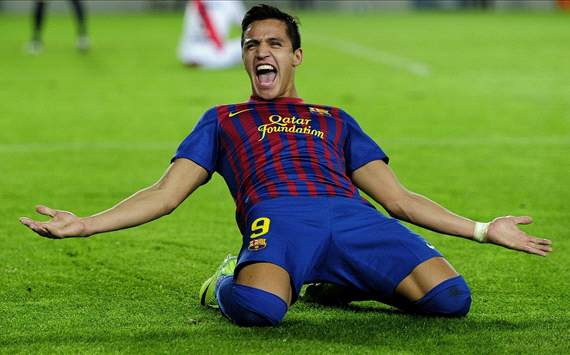 "Alexis Sanchez has really impressed me with the way he's adapted to playing for Barcelona. Big names have found it hard in the past but he's been superb in the last couple of months and he popped up with an important goal against Real Betis at the weekend. His pace on the run and off the shoulder of defenders gives another dimension to Barcelona's play.
"He will look to pin back Marcelo if he plays wide right and the fluidity of Barcelona's attack means he will be a handful.
"I can understand the comparisons between Marcelo and my old team-mate Roberto Carlos because he's quick, skillful and loves to bomb forward. But I worry about his defending one-on-one and if he's caught out Barcelona could have the ball in the net within seconds."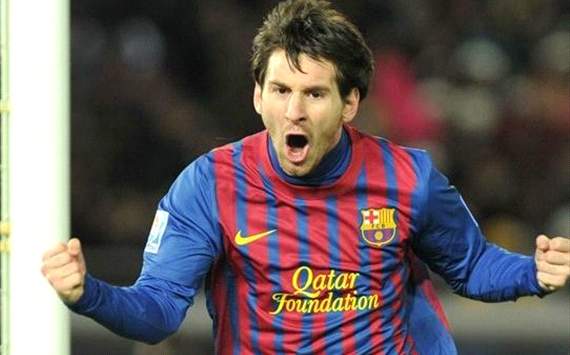 "No-one man can mark Messi, we know that. It will be up to the whole of the back four, plus Xabi Alonso and Lassana Diarra, to make sure he is denied any space to work his magic.
"The issue for Real Madrid is that Messi is just impossible to keep quiet for 90 minutes. Even if he has an average game by his own standards, he can pop up with a moment or two of quality that decides the match.
"I've singled out Pepe as the key battle as I can see Messi targetting the centre-back on the run. Pepe seems to lose his head a bit in the Clasico and if he makes rash challenges, he will either end up in the referees' notebook or Messi will skip past him."