It has been a turbulent season but since Roberto Di Matteo steadied the ship, form has never been better and beating Guardiola is not a task beyond the west London outfit
ANALYSIS
By Jay Jaffa

Dani Alves, Barcelona's right-back, right-winger, play-maker – whatever you would like to label him – said in an interview on Monday that the epic semi-final between his team and Chelsea in 2009 was "the hardest game we've played".

That is enormous praise considering the number of high-calibre games Alves has featured in with his all-conquering team-mates.

Chelsea fans continue to point to the injustice of the 'ghost penalties' denied by referee Tom Henning Ovrebo but that is a pity as it masks the many positives from both legs. Guus Hiddink's side thwarted Barcelona's attacking potency for 179 minutes of a 180 minute tie.

The 0-0 in the Camp Nou was a tough, defensively robust performance, whilst the 1-1 proved the Blues were able to penetrate Barcelona at the other end of the field.

But as Alves says, recalling the night at Stamford Bridge: "Chelsea didn't reach the final because of fear." How much have they learnt since then?

Here is what Roberto Di Matteo and the Blues must do to beat the defending European champions ahead of Wednesday night's first leg in west London.



TORRES MUST INSPIRE AGAINST HIS COMPATRIOTS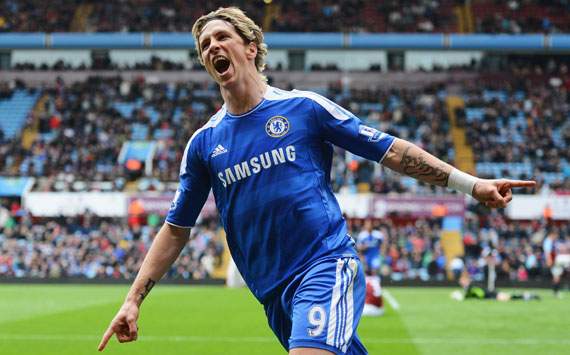 It has been an almighty downturn in fortune for Fernando Torres. He has seen his reputation slip from the golden boy of Spanish football to a £50 million white elephant cluttering Roman Abramovich's office. Is he finding form again? It is hard to tell.

Torres is certainly no longer the forward he was at Liverpool but also not as profligate as the man who endured a full day's worth of football without scoring.

You get the impression with Torres, much like Andy Carroll, that there is a burning desire to prove his critics wrong. He has worked hard to rejuvenate his ailing career and though the goals are yet to flow, there has been a marked improvement in his overall game under Di Matteo, as seen in the 5-2 win over Leicester City.

Regaining his place in the Spain squad may be high on his list of priorities and facing many of his international compatriots from the successful Euro 2008 and World Cup 2010 tournaments should stoke the fires of old.

He may be written off in England, but in Spain he still has a reputation to protect.

If, as expected, Torres starts ahead of Didier Drogba, the Spaniard will need to find the poise that made him once so fearsome and do some damage against his compatriots.



GET STAMFORD BRIDGE ROCKING AGAIN


A common criticism of Stamford Bridge, particularly in the Andre Villas-Boas era, was that it was a high-pressured environment. Villas-Boas told how he felt his team coped better on the road, where the unflappable, partisan support of the away following encouraged his side and were more understanding of his initial struggles.

Under Di Matteo, Chelsea are revitalised and the 5-1 humiliation of rivals Tottenham should ensure a buoyant atmosphere from the get-go.

If the Stamford Bridge crowd can recreate the cauldron of noise that dragged the team past Napoli as they recovered from a deficit in the first knockout round, then Chelsea will have a genuine chance of securing a first leg win to put themselves in a strong position.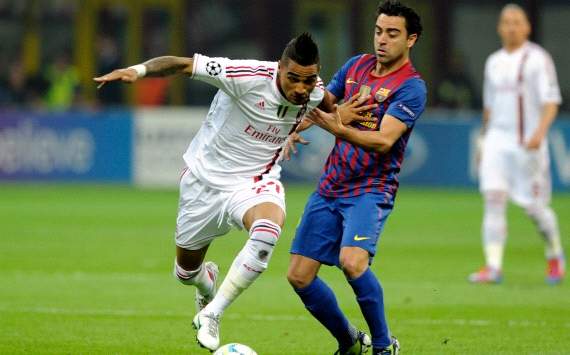 Grow the grass.

Pep Guardiola said this in early April: "At every field away from home it is always true. In the Bernabeu and also everywhere else they leave it [the grass] high, except at the San Mames."

There are no set Uefa regulations or stipulations to control the state of a pitch, only a directive suggesting pitches are kept in the best possible condition. With that in mind, Jose Mourinho – the pantomime villain – told his ground staff to keep the Bernabeu grass long for last season's El Clasico.

Since then, Barcelona have made formal complaints about the standard of playing surfaces following games at the San Siro, Racing Santander's El Sardinero, Valencia's Mestalla, Osasuna's Reyno de Navarra, Mallorca's Iberostar Stadium and the latest away game at Levante's Ciutat de Valencia.

It is a common problem in Spain and something Chelsea should consider for the Stamford Bridge clash, particularly after watching the 0-0 AC Milan achieved when Barcelona came to San Siro.

Behind a victory, a 0-0 is the next best result you can achieve at home and a slower surface may not hinder their own counterattacking, direct style too heavily.



UTILISE PHYSICAL ADVANTAGE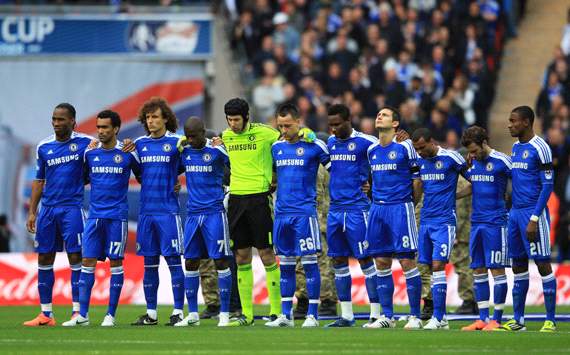 Ignoring Juan Mata and a couple of others, the Chelsea first XI does not lack presence - something you could not say about the pint-sized party from Spain.

Over the years, the English side have tried to impose this physicality but surprisingly the yellow and red card count is remarkably even when you tally up their six most recent knockout meetings. Just one Chelsea red card separates the totals.

That does not tell the full story though – whilst Barcelona's players are prone to picking up cards for gamesmanship, Chelsea have shown the sort of rough-house tactics usually saved for La Liga games - as shown by Asier Del Horno's clash with Lionel Messi in 2006.

Cole confirms suspicions that Chelsea believe they can bully Barcelona out of the tie.

"We're a tough team, we never give up. We fight for every ball, we're strong in tackles and hopefully that will be in the back of their minds and we can take advantage of that," he said.

Be aware though. Samuel Eto'o, who was with the Blaugrana when it all began under Guardiola, fired the warning in October 2008 that "nobody will have it easy against us ever again."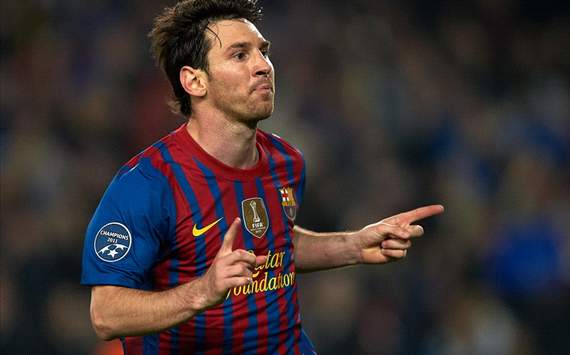 In the Champions League, Chelsea have only ever lost one game at home to Barcelona. They do have an impressive and relatively closely-matched head-to-head record. Only a touch of bad luck and a wave of fear prevented them overcoming 10-man Barca in 2009, but if they can replicate their dogged performances over both legs this year, there is a very real chance of making the final.

However, what has not been mentioned is the influence of Messi. Whilst it is true that the Argentine has never scored against the Stamford Bridge outfit, that should not act as a comforter going into this game.


READ JIMMY FLOYD HASSELBAINK'S EXCLUSIVE COLUMN FOR GOAL.COM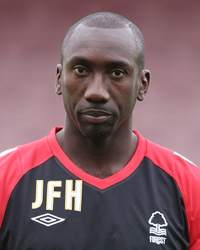 "I am not that worried about Xavi or Iniesta ... For me, Busquets and Messi are the guys Chelsea need to stop"



Manchester United were served a masterclass at Wembley from Messi after records suggested a goal drought on English soil would prove otherwise. Simply, he is too good to be curtailed by coincidental omens.

But after the admirable stalemate in the Camp Nou, Petr Cech hailed Jose Bosingwa for sticking to the task of shackling Messi in what was the first competitive home game Guardiola's Barca had failed to score in.

Guardiola spoke in frustrated tones after the 0-0 on that occasion: "We will go to London to score, we will try to win, not draw. They committed so many fouls...it's clear that if we are to win this competition then the little details clearly aren't on our side."

Roll forward to the fallout from Ovrebo's refereeing scandal and that statement lost its relevance but the feeling of frustration is what Chelsea must look to provoke within the Barcelona ranks.

With Chelsea hosting the first meeting they must ensure to remain in the tie when the lights go out at Stamford Bridge. And for that to be the case, they must show the concentration and dedication to protecting their goal that they displayed for those agonising and ultimately futile 179 minutes in 2009.